6 Things To Love About Boise, Idaho
A Norman Rockwell painting.
Disneyland Main Street.
The best place to raise a family.
The fastest-growing city in America.
What do these things have in common?
They are all ways to describe Boise, Idaho.
There might not be a perfect town this side of heaven.
But Boise, Idaho comes close.
Friendly weather, friendly people, and friendly venues make visiting Boise a complete experience. Income and economic growth is outpacing national averages, and Forbes named Boise one of the best cities for young professionals in 2017.
Here are ten reasons we love it.
The Weather
Perfect weather? It doesn't exist. You either miss the seasons or face extremes.
But close to perfect does exist, and it's in Boise!
You get all four seasons. You even get snow. But thanks to the location of this beautiful city, you miss out on the extreme heat of Southern states and the extreme cold of northern, midwestern, or even Eastern states. Also, you'll get to have the privilege of avoiding an overabundance of rainy, cloudy days.
If you're like me, you might already be packing your bags or looking at employment
opportunities. Or at least AirBNBs rental opportunities.
Read on.
Boise is a city full of outdoor-lovers.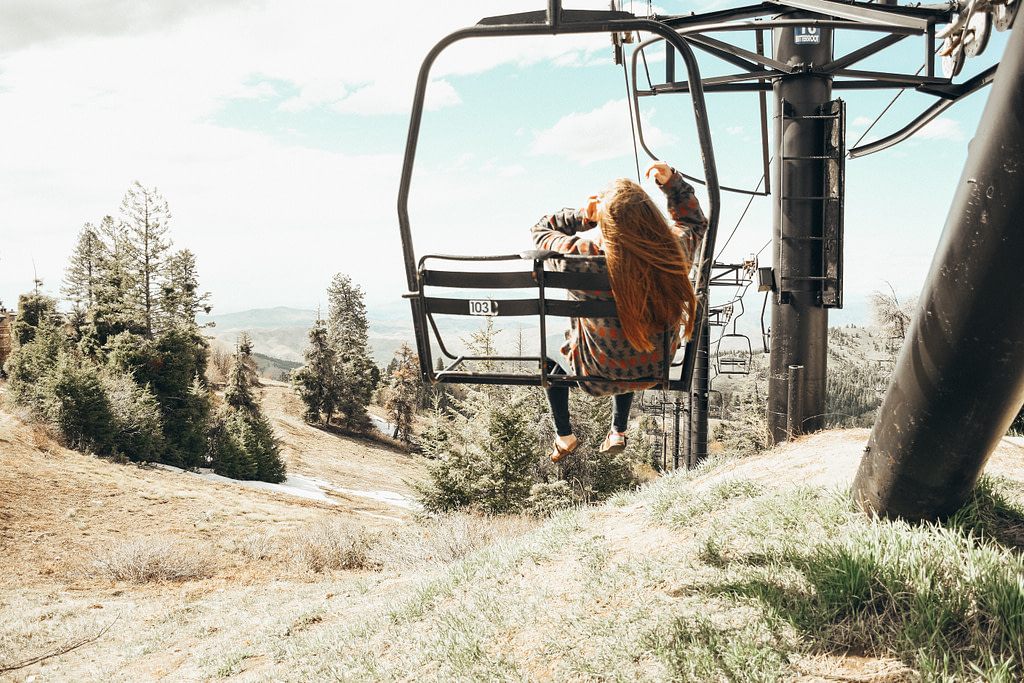 When you hear someone say, "resort-level skiing," do you think of Boise?
The truth is, it's hard to meet too many people in Boise who do not ski.
Boise might be the perfect place to experience resort-level skiing without the crowds. Shh! Don't tell anyone. Too many people know already.
White water rafting, hiking and biking are also a big deal for Boise residents. The 25-mile Boise River Greenbelt is one of the most beloved parks, and follows the river through the heart of the city, bringing nature and wildlife to Boise residents.
People in Boise are friendly.
Yes, the people who love the outdoors love people almost as much! Whether you run out of gas, run into a coffee shop, or go for a run, you are bound to run into another human who is friendly, helpful, and kind.
Boisians open curiosity and genuine interest in other people means you'll always have a friend, even if that friend is a stranger.
Boise is the city of trees.
Boise means woods, or "La Bois," means "the wood."
Go figure.
We have trees. Lots of trees.
We have a festival known as Treefort.
But even better? They have this big goal to plan 100,000 trees over ten years, which means planting 27 new trees per day. Every day. Trees do so much good — for the environment and for our souls. The people and leaders of Boise recognize this. It's just another thing to love about it!
Boise has mountains.
Some people don't know Idaho has mountains.
Well, they do.
That's why everyone loves to ski and can ski.
Maybe it's the potatoes or Weird Al, but somehow people only think about potato farms and flat midwestern landscapes when they think about Boise, Idaho. Nothing could be further from the truth.
It's a good place to go without a car.
Some people dream of that elusive lifestyle of the car-less commute. Repairs, gas, who needs it?
Well, thanks to happening new places, cafes, restaurants, and public transport you can navigate work or a night out without a car.
Here are three of our favorites.
The Farmer's Market on Saturdays. Seasonally grown fruits and vegetables, locally raised proteins, fresh roasted coffee, homemade bread, jam, jelly, local honey — the Boise Farmer's Market contains everything a fan of locally sourced organic food could desire. Boise Farmer's Market is rich with local artisan products, well-attended by farmers you can trust, and plentiful with food you can trace.
Some Amazing Taco Places. If you love tacos, you're in for a treat. Check out the amazing street tacos and homemade tortillas at Carneceria Coalcoman, Campos Market, and others here.
The Boise Train Depot. For the train-lovers in your life, including pretty much all children plus Sheldon Cooper, the Boise Train Depot is a must see! There's an elevator ride to the top of the big tower and you get to tour train engine Big Mike — this historic site is full of nostalgia and history.
If you do have a car, you don't have to drive far for more amazing destinations, like the hot springs at The Springs, Idaho, the Oregon Trail (for real!), and The Craters of the Moon.
I think if you're not convinced to visit, or move to, this city by now, well, we'd love to know where you live! There's a reason we love this amazing city, its people, and all it has to offer. Maybe next time we're there, we'll bump into you, too!