Daniel Kaffman and Family (Owner of North Star Roofing)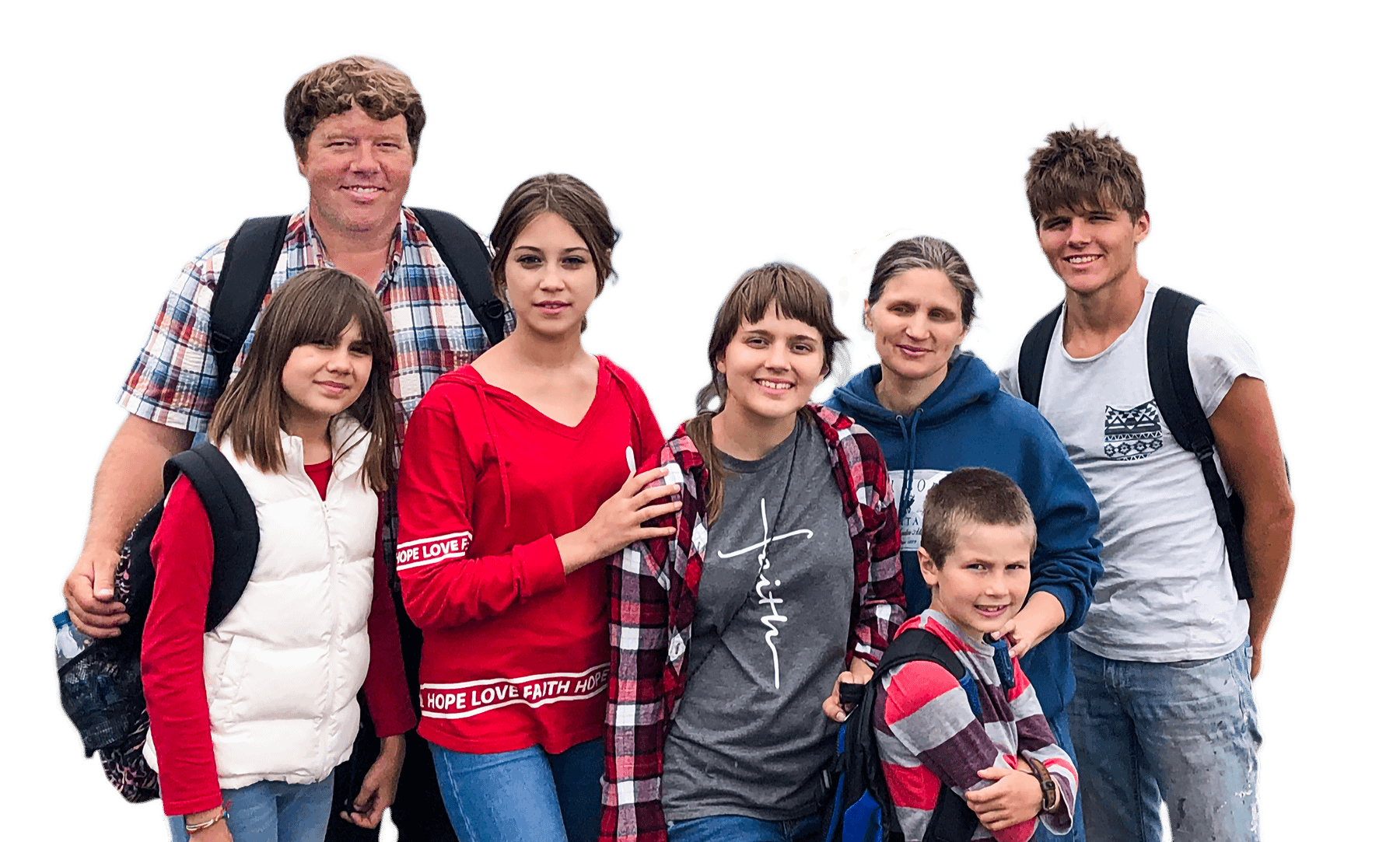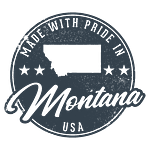 Hardworking People. Hometown Values. Serving the Rocky Mountain Region of the Pacific Northwest.
Our commercial roofing company serves Helena MT, Kalispell MT, Great Falls MT, Spokane WA, Boise ID, as well as the surrounding areas.
You'll appreciate working with our team of family focused, hard working people. Our family has been in the construction business for generations. Daniel Kauffman, the owner of North Star Roofing has owned and run construction businesses for over 30 years.
Daniel Kaffman and Family (Owner of North Star Roofing)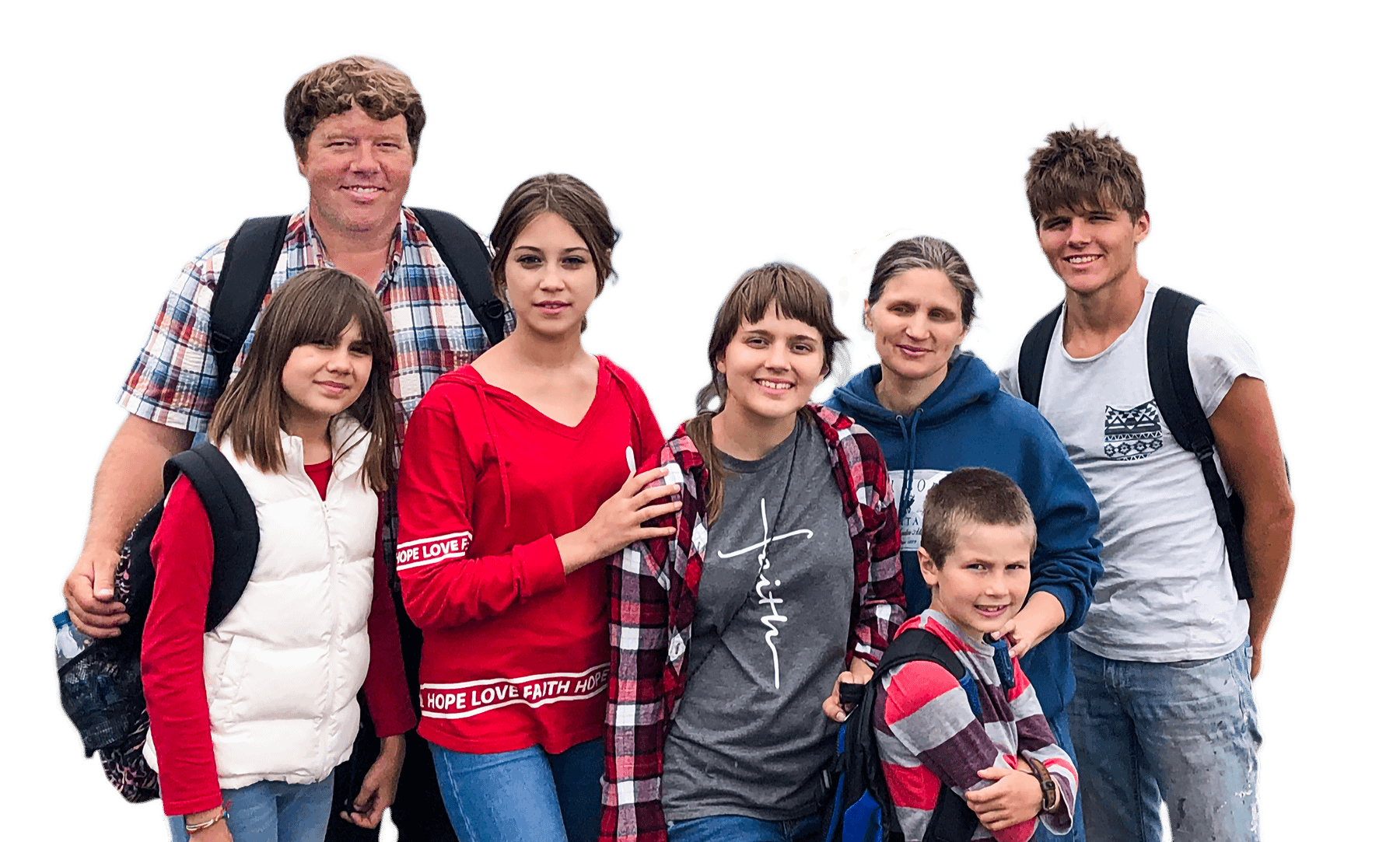 We serve the following states.
Montana
Idaho
Washington
Is roof damage making your property less marketable?
Drips or leaks, water stains on walls and ceiling tiles, warped walls and floors, and structural damage can all be a result of a leaking roof. It can be tempting to try and patch up leaking areas of your roof but continued damage may occur. If any of these symptoms sound familiar, you may be putting the marketability of your commercial property at risk. If the cost to replace your roof has been holding your back, you should consider a high quality, warranty backed roof restoration instead. 
Are you risking more costly future repairs to your commercial property?
While the symptoms of roof damage may be annoying. The true cost of ignoring the signs of commercial roof damage may be far more serious. Your commercial roof is the first and last line of defense, protecting your commercial building from the elements. If roof damage goes unchecked, it can create far more costly repairs down the road. Everything from mold remediation to structural damage to repair or replacement of drywall, ceiling tiles, electrical systems, plumbing fixtures, and more. 
Is Your Commercial Roof Damaged or Leaking?
There's nothing more frustrating than finding that your industrial roof is rusting or leaking. Repairing it won't cut it and the cost of replacing an entire roof on a commercial building can set you back and destroy those vacation dreams you had.
We can Restore Most Commercial Roof Types
North Star Roofing installs Conklin® Roof Restoration Systems on all types of commercial and industrial roofs. It isn't a repair or a replacement. It's a restoration—the best of both worlds. A North Star Restoration gives you a non-prorated leak-free warranty for ten or eighteen years, including all materials and labor. This is an unheard-of warranty and one that we're proud will give you peace of mind. 
Metal roofing systems are not difficult to identify. Some types of metal roofing we can restore include:
Corrugated galvanized steel
Aggregates of zinc, aluminum, and silicon coated steel.
Raised seam or standing seam metal
Layered, low slope commercial roofing types we can restore include:
"Built Up Roofing" or BUR roofing which is a multi-layered roofing material using tar and gravel.
"Modified Bitumen" roofing which is a reinforced roof fabric that is also installed in layers and attached as a two-ply roofing system to commercial roof decks.
Rolled roofing systems are often characterized by a single layer membrane. These systems include:
"Thermoset Roof Membrane" or EPDM roofing which is a single ply, rubber material.
"Thermoplastic Roof Membrane", also known as Thermoplastic Polyolefin (TPO) or Poly Vinyl Chloride (PVC) is a lightweight, single layered, highly reflective rolled roofing material.
About the Conklin Roofing System
The Conklin Roofing System has been made in America for over 40 years with the company being an American based company for over 50 years.
Conklin has been at the forefront of innovation with their industry leading roofing products and has ensured the quality of their Roofing System from manufacturing to installation and maintenance by only allowing factory trained installers to install and maintain their exclusive product line.
Conklin offers industry leading warranties that are non-prorated and fully cover not only the materials but the labor and repair costs should your Roof System leak within the warranty period.
Our Roof Restoration Process
Removal
We always start with the removal of all loose or damaged roofing materials.
Repair
The second step is to repair any damaged or deteriorated areas of the roof. This ensures a strong, and lasting restoration.
Waterproofing
The third step of your project is to carefully seal all seams and areas that are most vulnerable to leaks.
Restoration
The final phase is applying our restoration system created for your specific roof type. This creates a durable and protective layer over your entire roof surface.
All the Benefits of a New Roof at a Fraction of the Cost
Pictured on the right is an example of a metal roof restoration project we completed. The picture on the left is the old roof during the sealing and repairing step of the process. The picture to the right is the finished roof.  
Don't Put Your Investment at Risk
If your roof is already showing signs of deterioration you could be at risk of more serious and costly damage by delaying repairs. Don't wait till next season to assess the damage to your commercial roof. Let our team of experts provide a free assessment of your roof and provide a free estimate to restore your roof using our proven commercial roof restoration system.